Prince Constantijn van Oranje, the younger brother of the reigning Dutch king Willem-Alexander, will visit CES 2019. Beginning of January start-up ambassador Prince Constantijn will travel together with 50 Dutch startups to the world's largest consumer electronics trade show.

Prince Constantijn and 50 Dutch startups visit CES 2019
StartupDelta Special Envoy, led by Constantijn van Oranje, will make a Holland Tech Square where visitors can learn more about the 50 startups, as reported by Dutch website Emerce. Just like last year, the Dutch can be found at Sands Expo, part of Tech West (with The Venetian and The Palazzo). Also startups from other countries can be found here.
The success of young Dutch tech companies depend on their international competitive position. CES has turned out to be the global stage for startups. The Dutch startups represent various areas including: robotics, digital health, 3D Printing, medtech and smart mobility.
Besides a member of the Dutch Royal House, also the Dutch State Secretary for Economic Affairs and Climate, Mona Keijzer, will be present at CES 2019, as well as Gerbert Kunst, Consul-General in San Francisco.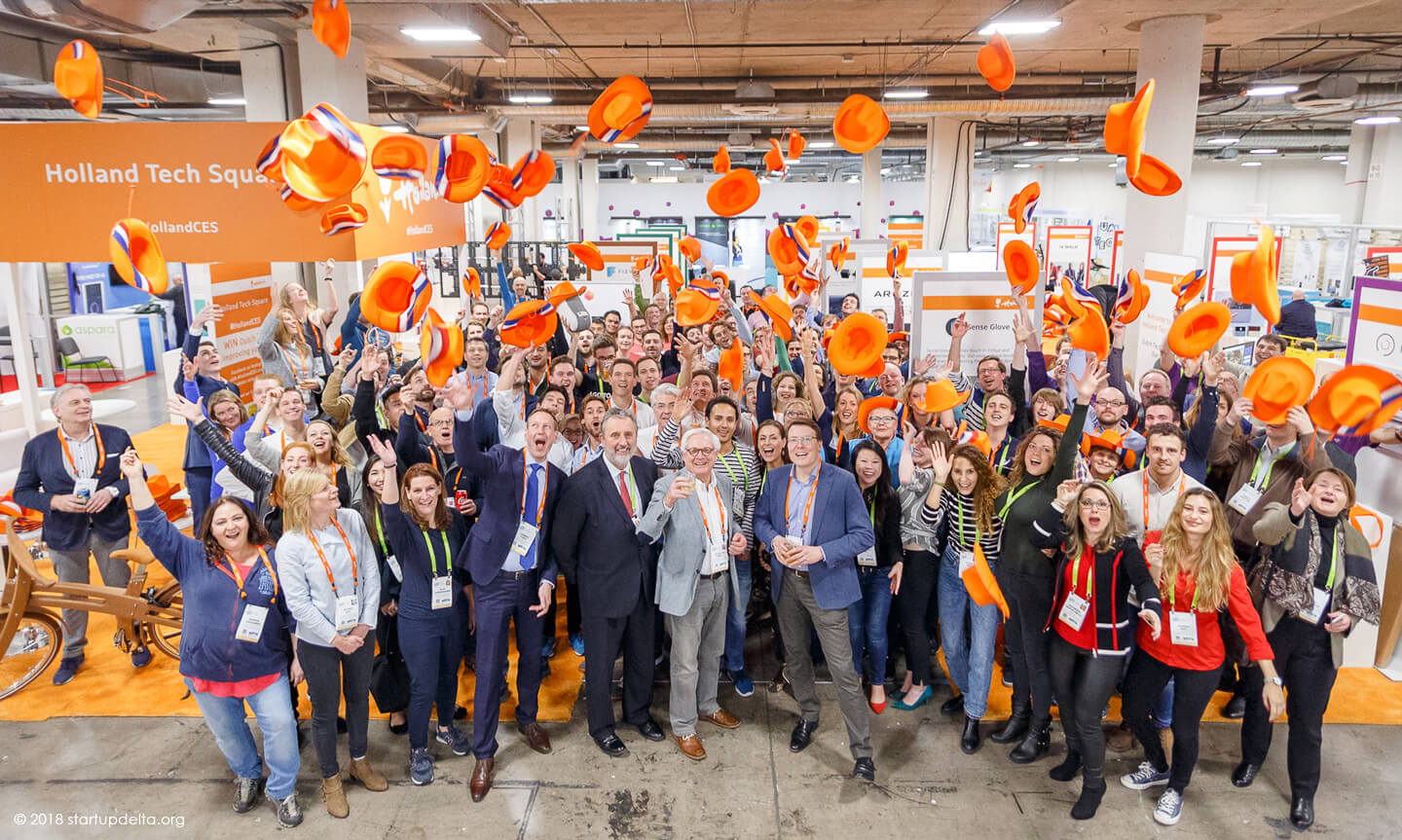 CES 2019 in Las Vegas
The Consumer Electronics Show takes place from January 8-12, 2019 in Las Vegas, Nevada. CES showcases more than 4,500 exhibiting companies, including manufacturers, developers and suppliers of consumer technology hardware, content, technology delivery systems and more. The annual trade show will welcome 180K attendees from 150 countries.