Although Mac computers have built-in features to protect users from malware, hackers can often bypass the layers of security to access sensitive data. With all the security options on the market today, what is the best solution for Apple products? The answer is a VPN (virtual private network) for Mac. There are several premium VPNs for Mac available in 2019.
Today's VPNs offer a range of features such as unlimited devices, multi-layered security and access to streaming services. Best of all, VPN for Mac provides security in hundreds of locations worldwide. Let's take a closer look at some top VPNs in 2019.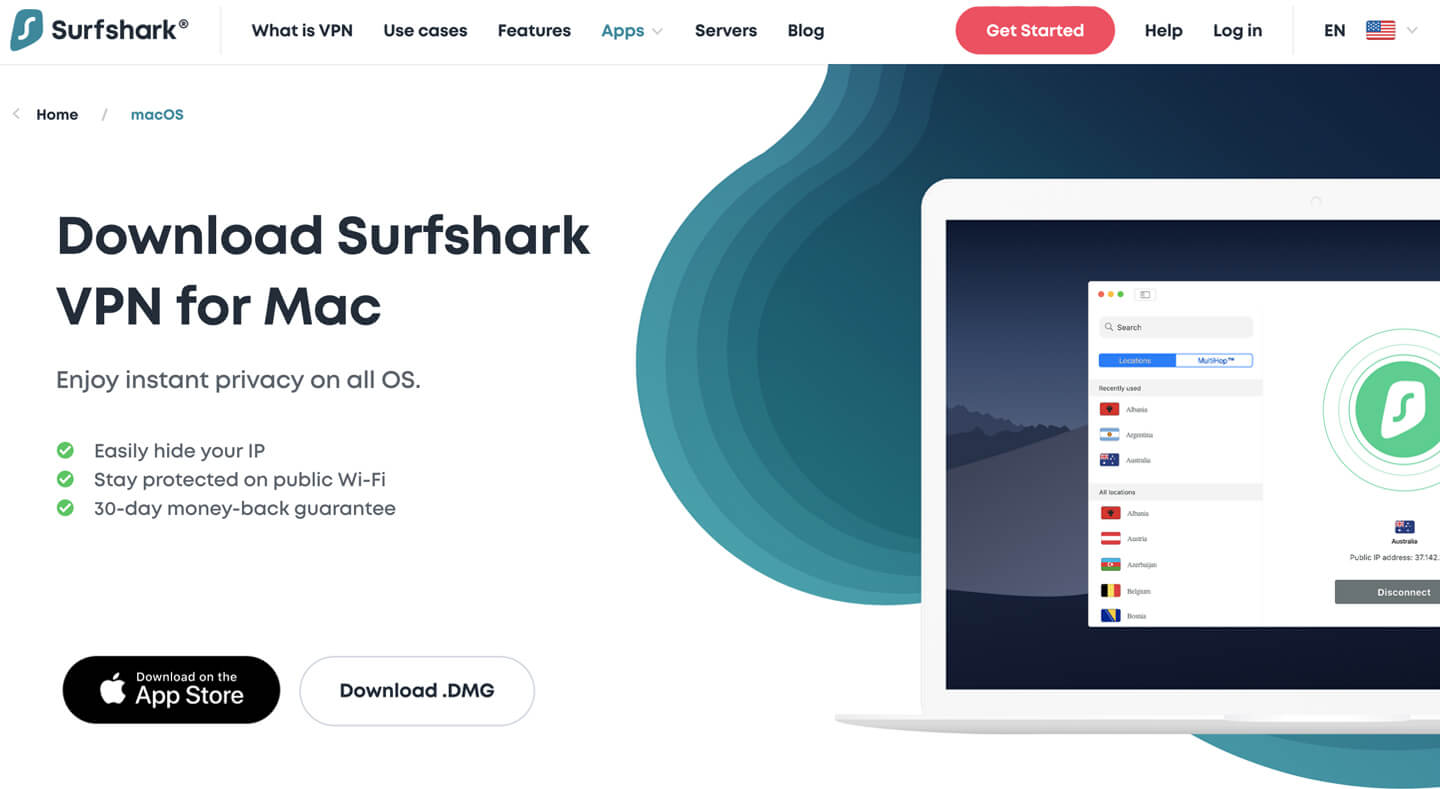 Surfshark
Over the last few years, Surfshark for Mac has risen to the top of the industry as one of the most trust VPNs for Macs. Surfshark has over 800 servers across more than 50 countries. The interface is easy to use and operates as soon as the user turns the computer on. Surfshark blocks ads, monitors malware, and prevents it from invading a machine, and keeps hackers from viewing or stealing data.
Surfshark allows users to add as many devices as they want from their accounts. It utilizes OpenVPN and IKEv2 protocols. It also has fast AES 256-bit encryption. Users can install Surfshark on their computers, smartphones, or tablets. It is perfect for devices because it provides plenty of speed and power without draining the battery.
For users who need safe P2P sharing, Surfshark allows them to access torrent sites anonymously without being tracked.
Surfshark features Include:
• Unlimited devices
• Whitelister for both apps & websites
• Strict no-logs policy
• Kill switch
• Private DNS & leak detection
• Camouflage mode
• Multi-hop
• IP masking
• AES 256-GCM encryption
• IKEvs2/IPsec secure protocols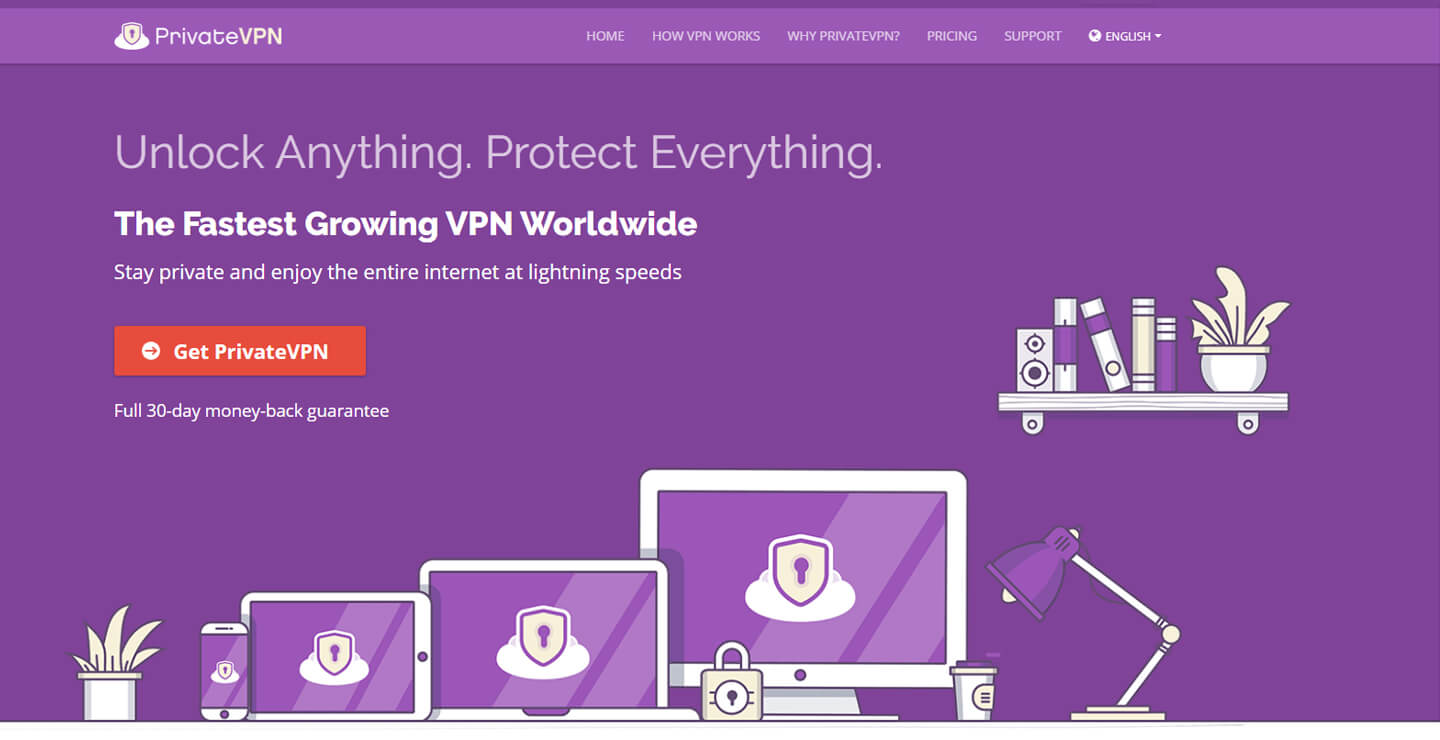 PrivateVPN
Based in Sweden, PrivateVPN for Mac offers an extensive range of features to accommodate any Mac setup. Although it does not provide unlimited devices like Surfshark, users can access the service from up to six computers, phones, or tablets. Currently, PrivateVPN servers cover almost 60 countries.
What are some of the benefits of PrivateVPN? It keeps no records or activity logs, offers continuous activity, and protects users from entities such as ISPs, hackers, marketing agencies, or government agencies.
With PrivateVPN, users can count on quick connections so that they can stream their favorite services play video games, or download files. Users can unblock Netflix and BBC iPlayer and access torrent sites. PrivateVPN uses OpenVPN TUN+UDP+1194 and AES/GCM for data ciphering and a fast, secure connection.
PrivateVPN features Include:
• Unlocks geo-restricted media
• Maximum speed for browsing
• Easy setup for all Mac devices
• HD streaming and file downloading
• 100+ servers in 60+ countries
• 30-day money-back guarantee
• 2048-bit encryption with AES-256
• IPv6 leak detection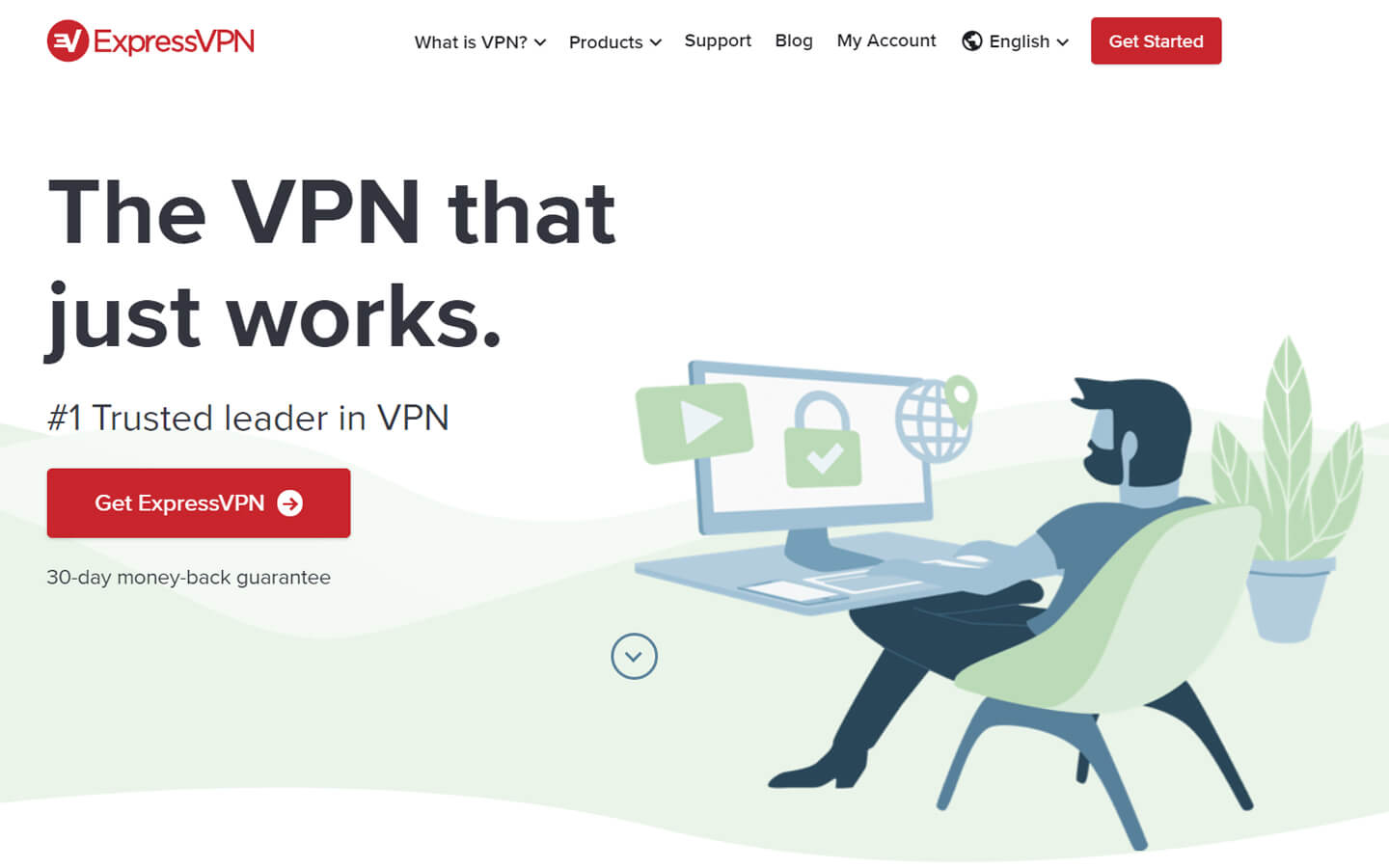 ExpressVPN
Almost immediately, users will notice how impenetrable ExpressVPN for Mac is. It offers standard IP encryption, tunneling, and has a quick and powerful kill switch. Express VPN makes it a policy not to keep logs or store any data from account holders. ExpressVPN does exceptionally well in high-risk countries such as China or the Middle East.
Subscribers can count on ExpressVPN to be consistent since it has 3,000 servers in almost 100 countries. It provides access to streaming services such as Netflix, Amazon, or BBC. Mac users can choose which features of the app they want to use and which devices they want to add to their Mac computer.
ExpressVPN offers impressively fast connections to streaming services, ISP networks, and sites. The OpenVPN standards are compatible with Mac computers, as they provide top security regardless of location.
ExpressVPN features Include:
• 24/7 live support
• Fast file upload and download speeds
• HD streaming
• Zero connection drops
• 3,000+ servers in 90+ countries
• No restrictions
• 30-day money-back guarantee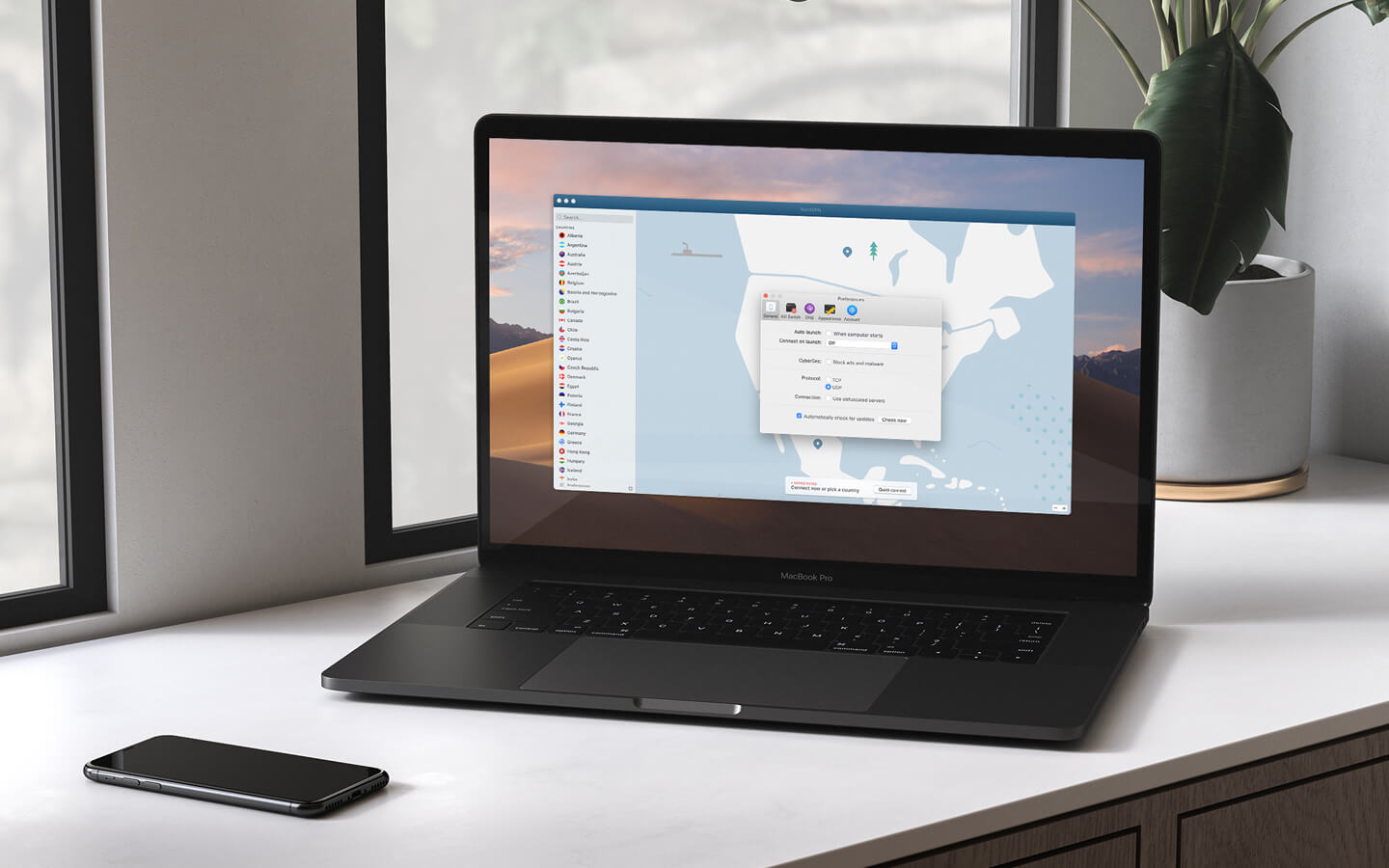 NordVPN
NordVPN has updated its service and features that make it a top draw from Mac users. For instance, Nord now includes WiFi Sec, which allows a subscriber to identify connections regardless of location automatically. Wi-Fi Sec can differentiate between secured and unsecured connections, and make recommendations on each.
Nord VPN provides some of the most practical features that buyers look for in a virtual private network. All functions are useful and easy to access. Plus, Nord is known for its unparalleled security standards. Like Surfshark and ExpressVPN, Nord does not keep track of user activity. Subscribers can go anywhere online without being traced.
SmartPlay is a valuable NordVPN feature that unblocks over 150 different streaming services, including Netflix or Amazon Prime. Nord has figured out how to allow subscribers to get past geo-restrictions in different countries. Both critic's and user's choice, NordVPN consistently delivers top security and consistent customer service.
NordVPN features Include:
• OpenVPN, PPTP, and L2PT
• Proxy servers
• Auto-kill switch
• Over 5,000 servers in over 60 countries
• Available in China and the Middle East
• Impressive high speed
• 30-day money-back guarantee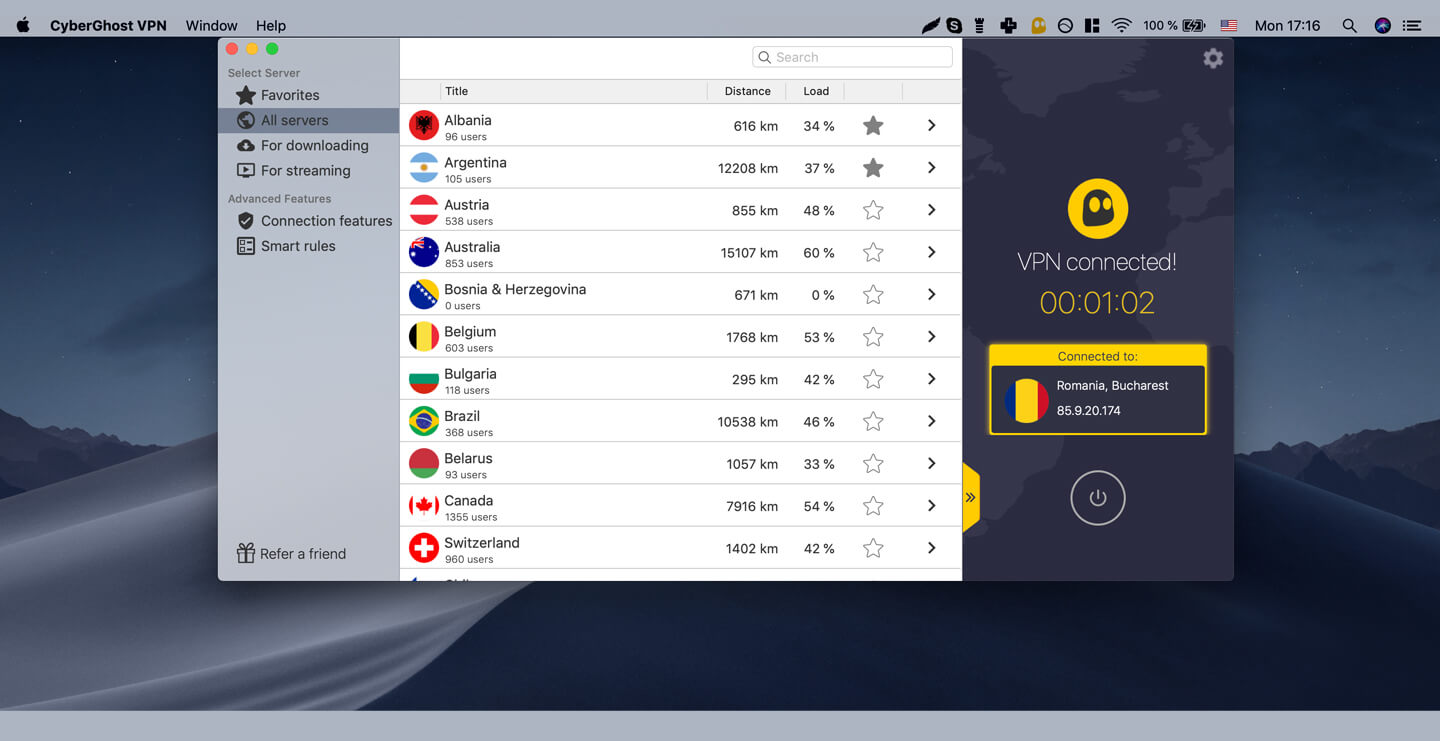 Cyberghost
Founded in 2004, Cyberghost VPN for Mac offers super-fast connections – in some areas, as fast as 262Mpbs for Mac computers. Users should have no problems with uploading & downloading data, accessing streaming services, or surfing on the web. P2P users also like Cyberghost because of how safe it is to use in torrent sites.
Cyberghost can be found in almost any country in the world. It is spread out across 3500 servers and all inhabitable continents. There are virtually unlimited IP addresses no matter where a user travels to. This makes it highly dependable for both personal and business use on a Mac computer.
Like other top premium VPNs for Mac in 2019, Cyberghost adheres to a strict no-logs policy. It also grants access to popular streaming sites such as Netflix and Amazon Prime. One thing that differentiates Cyberghost from other services is that subscribers can use it with Amazon Fire Stick.
Cyberghost features include:
• Automatic Kill Switch
• Unlimited bandwidth and traffic
• 3700+ servers
• DNS and IP leak protection
• 256-bit AES encryption
• OpenVPN, L2TP-IPsec and PPTP protocols
• Apps for Mac devices
• 45-day money-back guarantee
With all the options for premium VPNs for Mac in 2019, now is the time to add extra protection for Mac computers or iOS phones. Users can finally enjoy surfing the web, sharing files, or streaming favorite movies and TV shows securely. Say goodbye to hackers, ISP blocks, and trackers. Say hello to using a Mac computer with peace of mind.