Various smartphone manufacturers have been developing under-screen camera technology for some years now. The ZTE Axon 20 5G is the first phone with this new camera technology. A special film with anti-reflective coating is used to maximize the transparency of the screen. However, the image quality of this selfie-camera still leaves something to be desired. Moreover, the camera is still somewhat visible, depending on the content shown. Samsung seems to opt for a different approach, at least for the time being.
For the complete coverage visit our Dutch edition: Samsung Galaxy S22 with invisible punch-hole camera.
Samsung has filed a patent for a full screen smartphone with a punch-hole camera. The camera system includes a dual camera and a flash. An internal pop-up display is integrated to cover the selfie-camera when not in use. This sub-display can move up and down, as shown in the illustration below.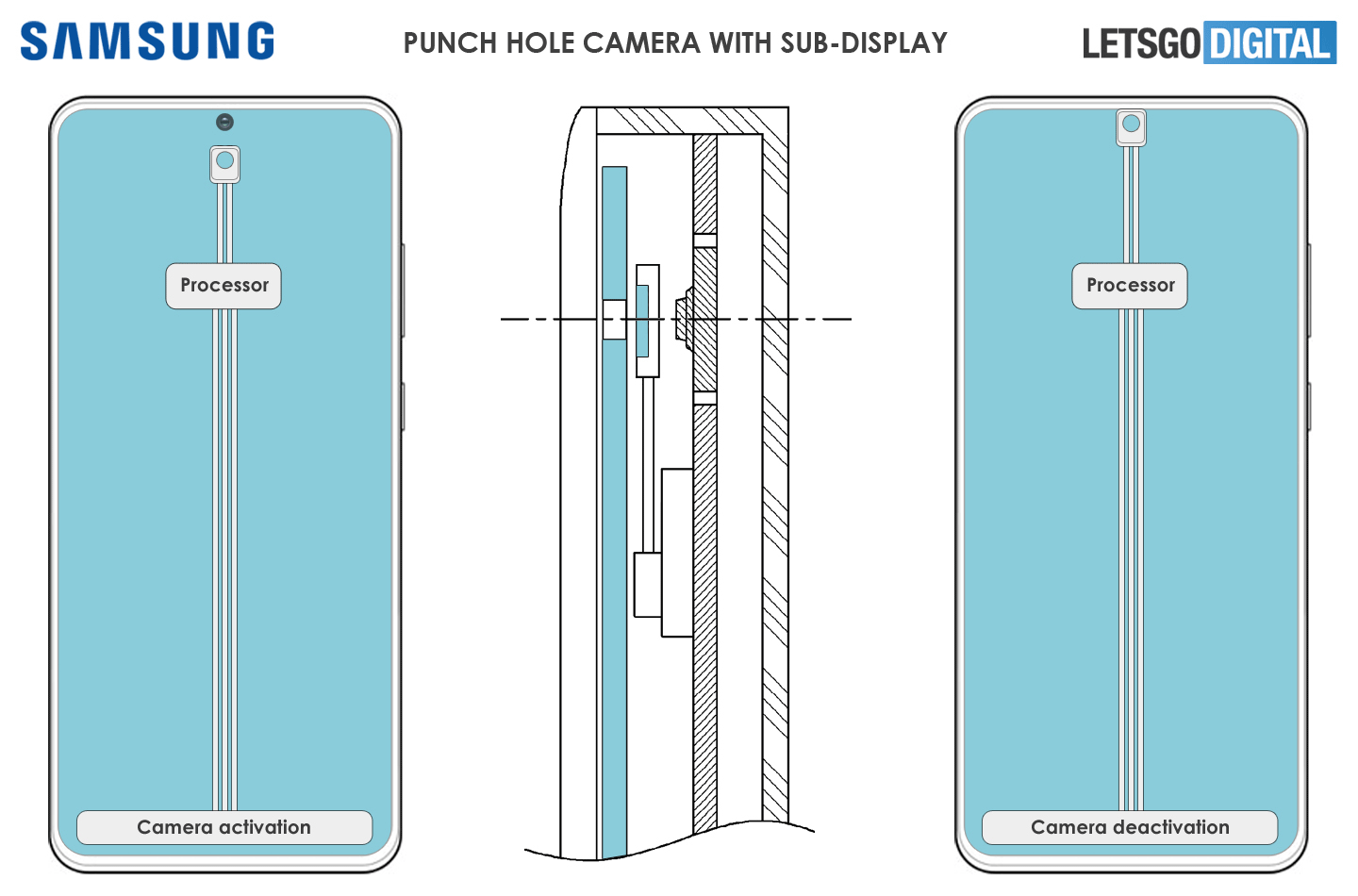 This mechanically moving sub-display comes with touch support. It can display the time, battery status and incoming messages, among other things. By clicking on the sub-display, the accompanying application will be opened on the main screen. For example; a message comes in, the user clicks on the icon displayed on the sub-display after which the full message app will open on the main display.
This technology enables Samsung to create a full screen smartphone with a camera that is simply not visible when not in use – kind of similar to an in-display camera. With the main difference being that a high image quality can be guaranteed, as the camera system does not have to photograph through the screen.
Take a look at our Dutch edition for the complete coverage with additional images about this invisible punch-hole camera smartphone from Samsung.