Back in November a smartphone with model number Samsung SM-G611F hit the Geekbench Browser. The benchmark test unveiled the phone comes with Android 7.1.1 and features a 1,6 Ghz octa-core Exynos 7870 processor with 3GB / 4GB RAM memory.
Samsung Galaxy On7 Prime 2018 SM-G611F
Beginning of December the same phone got FCC approval. The documents unveiled the name of the handset, the SM-G611F will be the Samsung Galaxy On7 Prime 2018 edition.
One week later the same device received its WiFi certification. First only for the Dual SIM version, but last week the single version already received a WiFi certificate.

Samsung SM-G611S for Korea
Today we came across two other interesting web pages. First of all, a Bluetooth certificate is given for model number SM-G611S. Although this number looks very identical, it tells us the Galaxy On7 Prime 2018 will appear in multiple countries.
Earlier this week, industry sources told IANS, India's largest independent news service, the Samsung Galaxy On7 Prime 2018 will be exclusively available in India with Amazon. But this newly found model number (G611S instead of G611F) suggests the phone will also arrive in Korea. The 'S' stands for the Korean operator SK Telecom.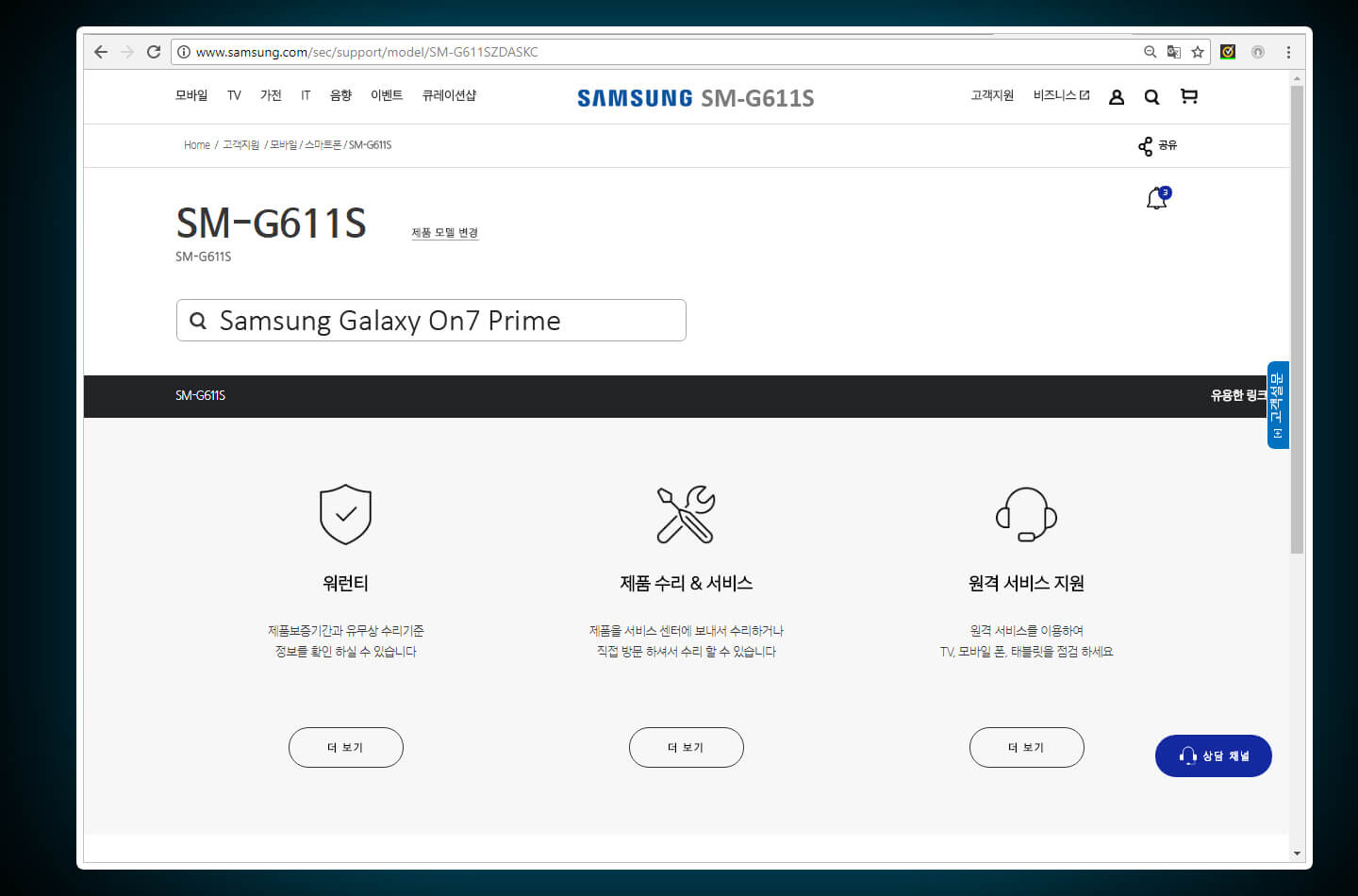 Our second found confirms this thinking. The support page for the Samsung SM-G611S just went online in Korea. Meaning the Galaxy On7 Prime 2018 is on its way and is likely to be introduced later this week or next week. The phone is still likely to appear in selected markets, but we can tell for sure it will not be exclusively for India.
The current 2016 model (SM-G610F) sports a 5,5 inch Full HD display, a 1,6Ghz octa-core processor with 3GB RAM, a 13MP camera and a 8MP selfie-camera. Both cameras feature a f/1.9 lens. Videos can be recorded in Full HD quality.
The new phone comes with 3GB and 4GB RAM memory. We expect the Galaxy On7 Prime 2018 to ship with 32GB and 64GB internal memory.