Samsung launched its new flagship device in New York. The Galaxy Note 9 is more powerful, faster, incorporates an improved camera, more memory and a larger battery capacity. In addition, the S Pen has been improved, the stylus pen now offers Bluetooth connectivity, offering many new features including taking pictures directly via de stylus.

Samsung Galaxy Note 9 features
The Galaxy Note 9 incorporates a 6,4-inch Quad HD+ Super AMOLED display with a resolution of 2960×1440 pixels. The Android 8.1 Oreo phone is powered by a 10nm octa-core processor with 6GB RAM or 8GB RAM. The Galaxy Note 9 comes in two variants, incorporating 128GB (6GB RAM) or 512GB (8GB RAM) memory. Still not enough memory? It can be expanded by a microSD memory card up to 512GB, giving the user access to no less than 1TB of storage.
The battery capacity is increased significantly. The 4.000 mAh battery give you long-lasting power to use all day. The most important innovation is the S Pen. The stylus pen now offers Bluetooth, so you can use the stylus remotely. Users can slide through a presentation by pressing the S Pen. It is also possible to use the stylus pen to take photos remotely, especially useful when you want to take a selfie from a slightly larger distance than your arm length.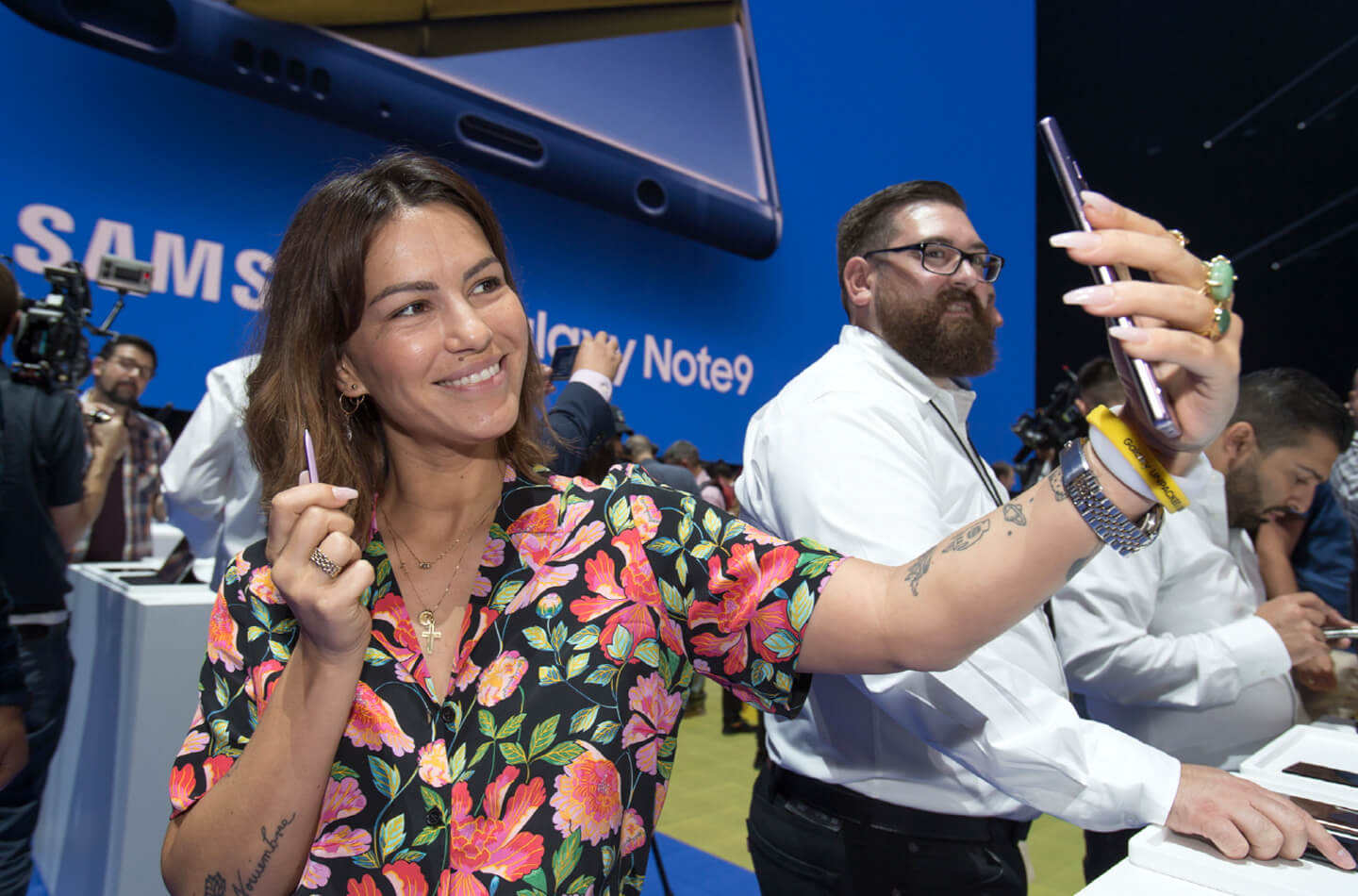 Intelligent camera
The camera has also been renewed, it's the same kind of camera system as the Galaxy S9, which means that the camera has a dual aperture. Therefore the camera is better capable of making detailed photos in poor lighting conditions. It is also possible to use 2x optical zoom, without loss of quality. At the rear a double camera is implemented with 12 megapixels each. In addition, the Galaxy Note 9 features an 8 megapixel selfie camera.
Thanks to the powerful processor, the large display and the high capacity battery, the Galaxy Note 9 is also ideal for gaming. Samsung has stereo speakers built in which are tuned by AKG and have Dolby Atmos. The premium smartphone also incorporates an Advanced Cooling System. Furthermore, the premium smartphone is compatible with Samsung Dex.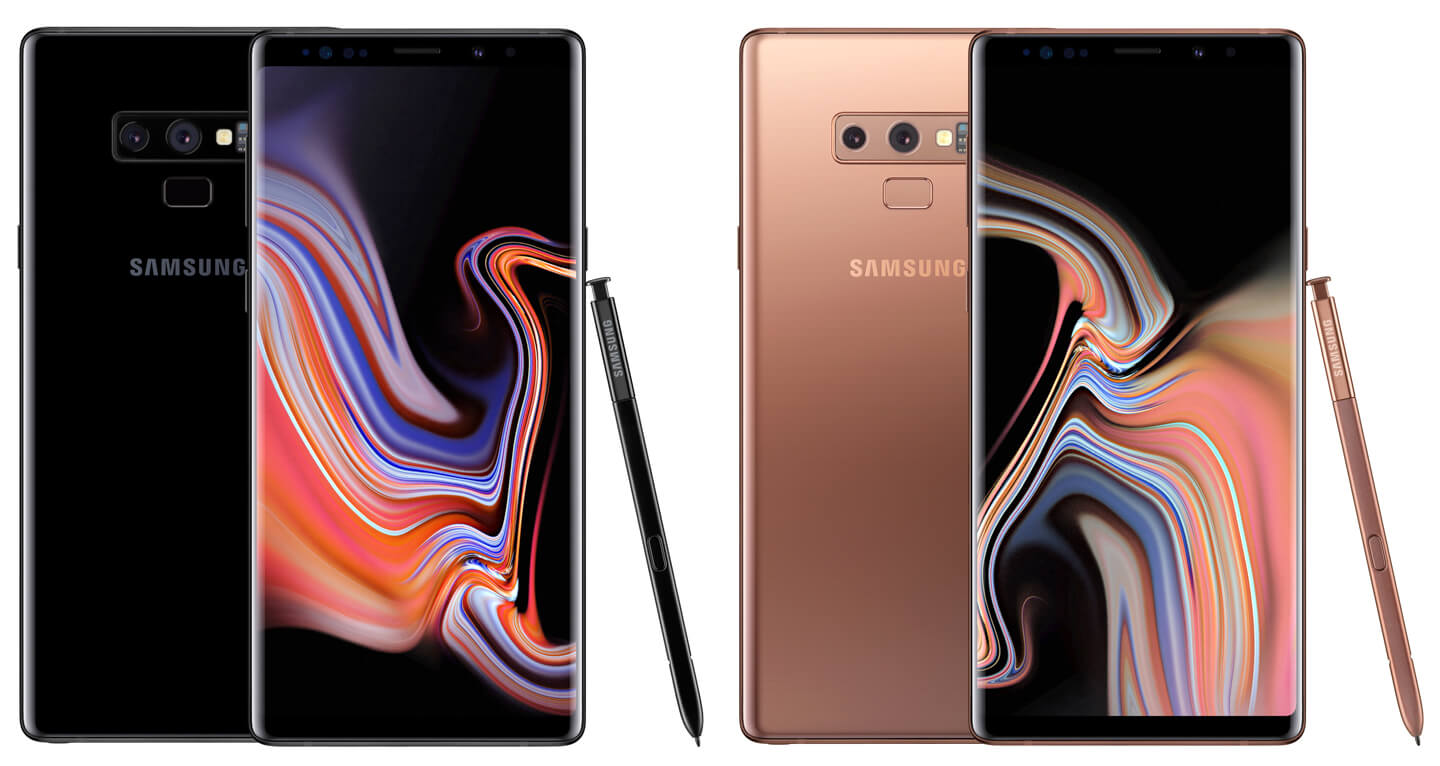 Galaxy Note 9 preorder
The Samsung Galaxy Note 9 will be available in two bold, new colors Ocean Blue and Lavender Purple in carrier and Unlocked by Samsung versions. AT&T, Sprint, T-Mobile, U.S. Cellular, Verizon Wireless and Xfinity will carry the 128GB Galaxy Note 9 in stores and online beginning August 24, 2018 for $999.99. The 128GB Galaxy Note 9 will also be available at Amazon, Best Buy, Costco, Sam's Club, Straight Talk Wireless, Target and Walmart as well as Samsung and the ShopSamsung app.
The 512GB Galaxy Note 9 will be available at select retail locations and online at AT&T, T-Mobile, Verizon, U.S. Cellular and Samsung website starting August 24, 2018 for $1,249.99. Consumers can already place a preorder.