Panasonic has introduced a new telephoto single focal length lens, the Leica DG Elmarit 200mm F2.8 POWER O.I.S. featuring high mobility in compact, lightweight design. The new Leica lens also enables handheld ultra-telephoto shooting and is a perfect match with the Panasonic Lumix G9.
Leica DG Elmarit 200mm lens
The Leica DG Elmarit 200mm F2.8 POWER O.I.S. – 35mm camera equivalent: 400mm – is the first large-diameter ultra-telephoto fixed focal length lens named LEICA DG. With its 400mm ultra telephoto focal length, the Leica DG Elmarit 200mm lens is suitable especially for wildlife and sports photography.
The F2.8 fast aperture let photographers capture fast-moving subjects while the Power O.I.S. (Optical Image Stabilizer) effectively compensates for the hand-shake movement. This lens makes it even possible to capture images without a tripod or in low-lit situations. The Leica 200mm telephoto lens is compatible to Dual I.S.2 (Image Stabilizer) and Dual I.S. 23 system when mounted on a Panasonic LUMIX G DSLM camera body for more powerful hand-shake suppression.
Complying to the highest-quality standard of LEICA, the new lens system features are comprised of 15 elements in 13 groups, featuring two Ultra Extra-low Dispersion lens parts. The use of UED lenses and the crystallization of Panasonic optical technology achieve high resolution, high contrast image while suppressing distortion and chromatic aberration.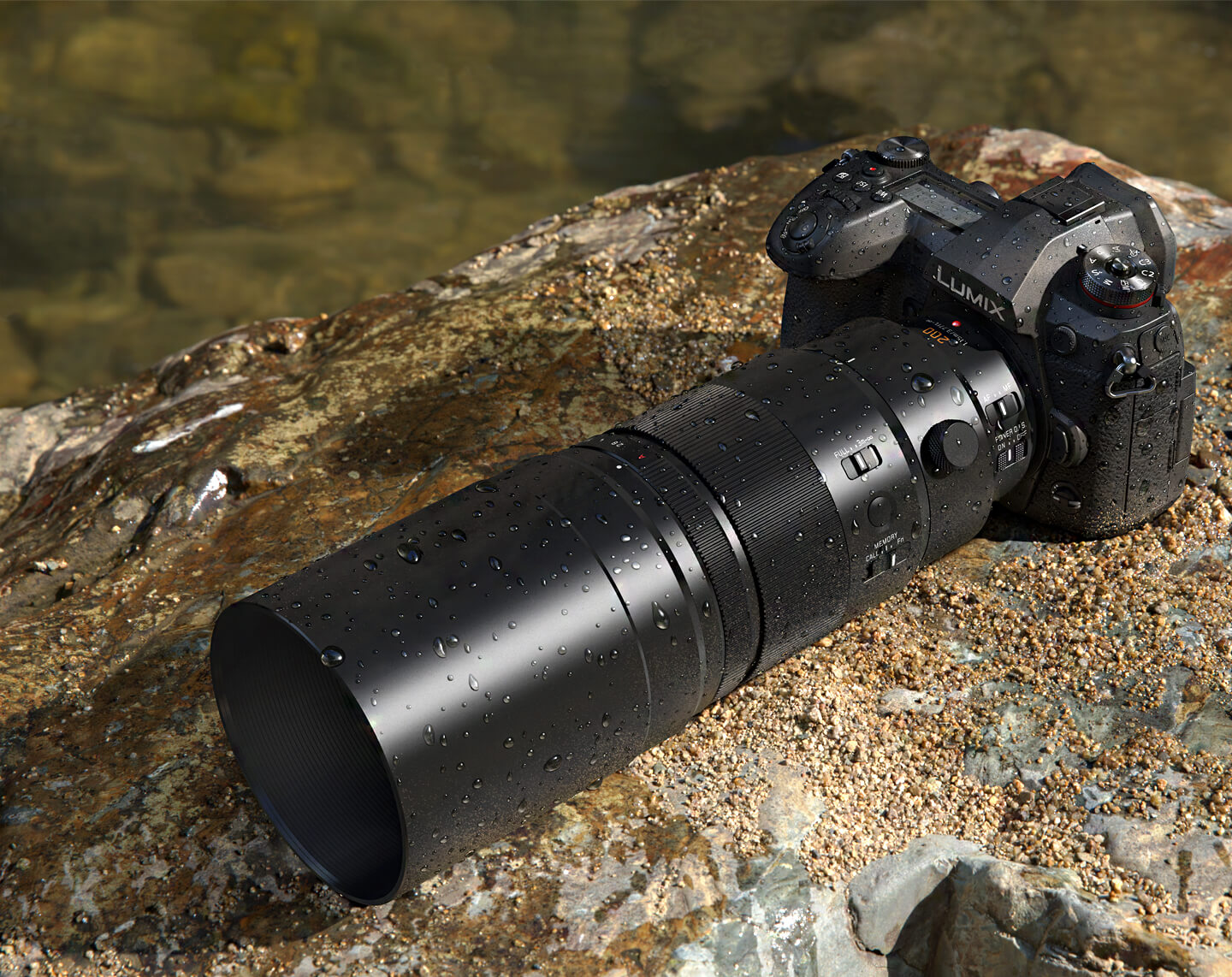 Shooting 4K video
Incorporating a triple linear motor system and maximum 240fps sensor drive, the new Leica DG Elmarit 200mm F2.8 POWER O.I.S. achieves high-speed, high-precision contrast AF system for both photo and video recording.
This AF performance is necessary for 4k video recording, where precise focusing is especially required. In addition, the micro-step drive system in the aperture control section helps the camera to smoothly catch up to brightness changes when panning.
The telephoto lens boasts a rugged, dust/splash-proof design and are even freeze-proof up to -10℃ to withstand professional use under harsh weather conditions. Offered in metallic black color, this lens perfectly matches Lumix G DSLM cameras from Panasonic.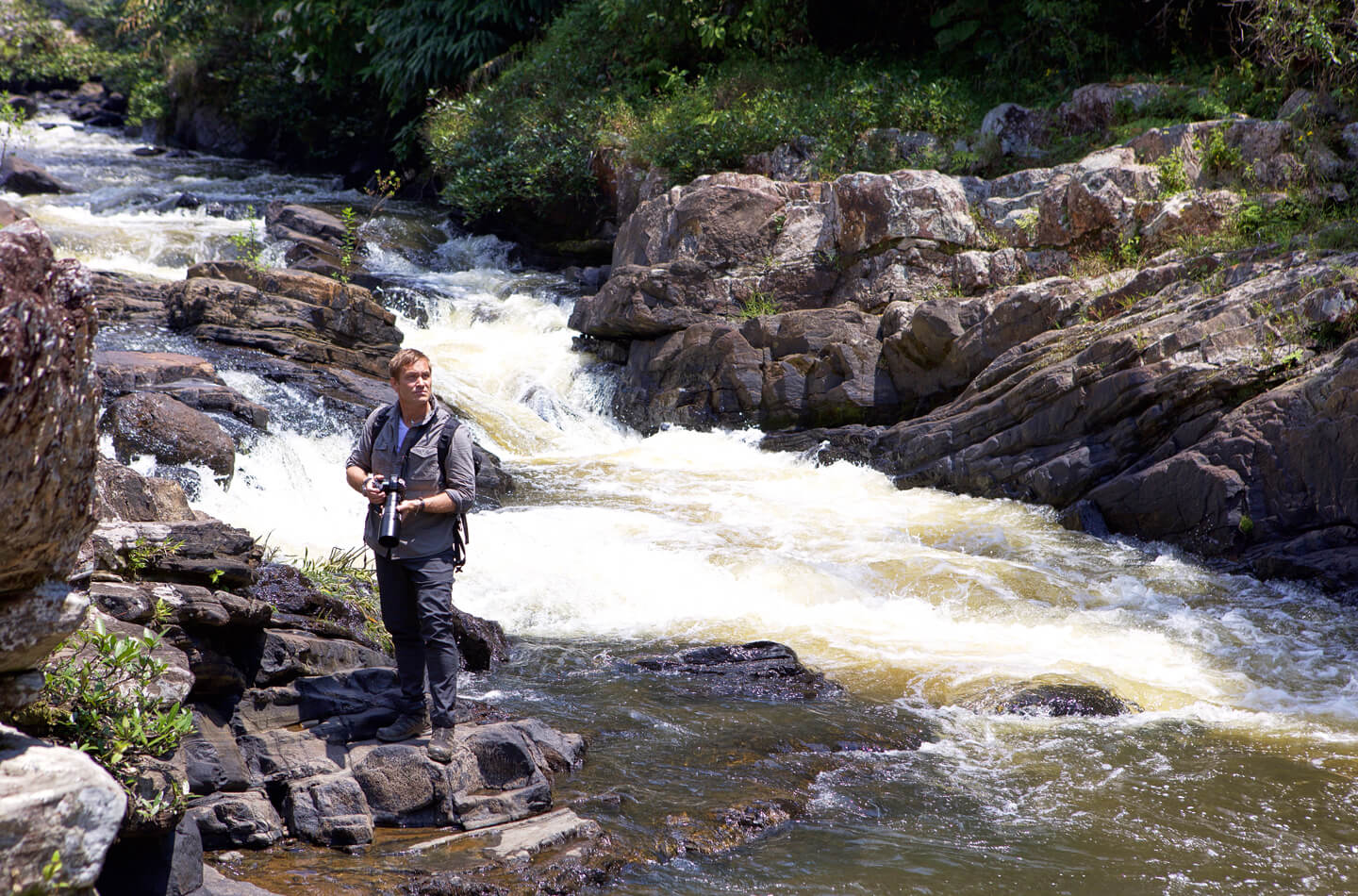 Panasonic tele-converters
The Panasonic 1.4x Teleconverter is bundled to extend the focusing distance to 560mm (35mm camera equivalent) for more close-up shots. The Panasonic DMW-TC14 lens converter is also sold separately as an optional accessory.
The Leica DG Elmarit 200mm can also be used with the Panasonic DMW-TC20 2.0x Teleconverter. This optional accessory extends the focusing distance even to 800mm (35mm camera equivalent) to capture far away objects.
Want to know more about the performance of this professional lens? We have been able to shoot two days with the new Lumix G9 in combination with the 200mm lens, you can check out our video review here.