At MWC 2019, TCL (Telephone Communication Limited) showed two prototypes of foldable smartphone models. It was then still unclear whether the Chinese manufacturer intended to launch these devices within its Alcatel or BlackBerry brand. Earlier this month, however, an important roadmap leaked out, showing that TCL wants to launch the foldable phones under its own name. The TCL Flextab is planned for next year, this smartphone folds open into a tablet. In addition, a clamshell model is under development. In the meantime, four normal TCL smartphones are expected too, from the T1 to the T1 Pro 5G, possibly that we will hear more about this new line-up at IFA 2019.

TCL foldable phone unfolds into a tablet
Today however, we are reporting about two new foldable phones from TCL. Our Dutch colleagues at Mobiel Kopen have gotten their hands on a series of product renders from the company themselves. The renders were included in a design patent that was published by the CNIPA (China National Intellectual Property Administration) on August 16.
The patented device looks very similar to the prototype showed by TCL at MWC 2019. It seems the company is taking this design a step further by creating smaller bezels. In addition the screen edges are now curved, instead of the rectangular screen of the prototype.
On the rear we see a triple camera that is vertically situated. This is kind of surprising, as the prototype showed a quad camera system. Direct beneath you will find a LED-flash. In addition, the patented TCL foldable smartphone features both a USB Type-C and a 3.5mm connection.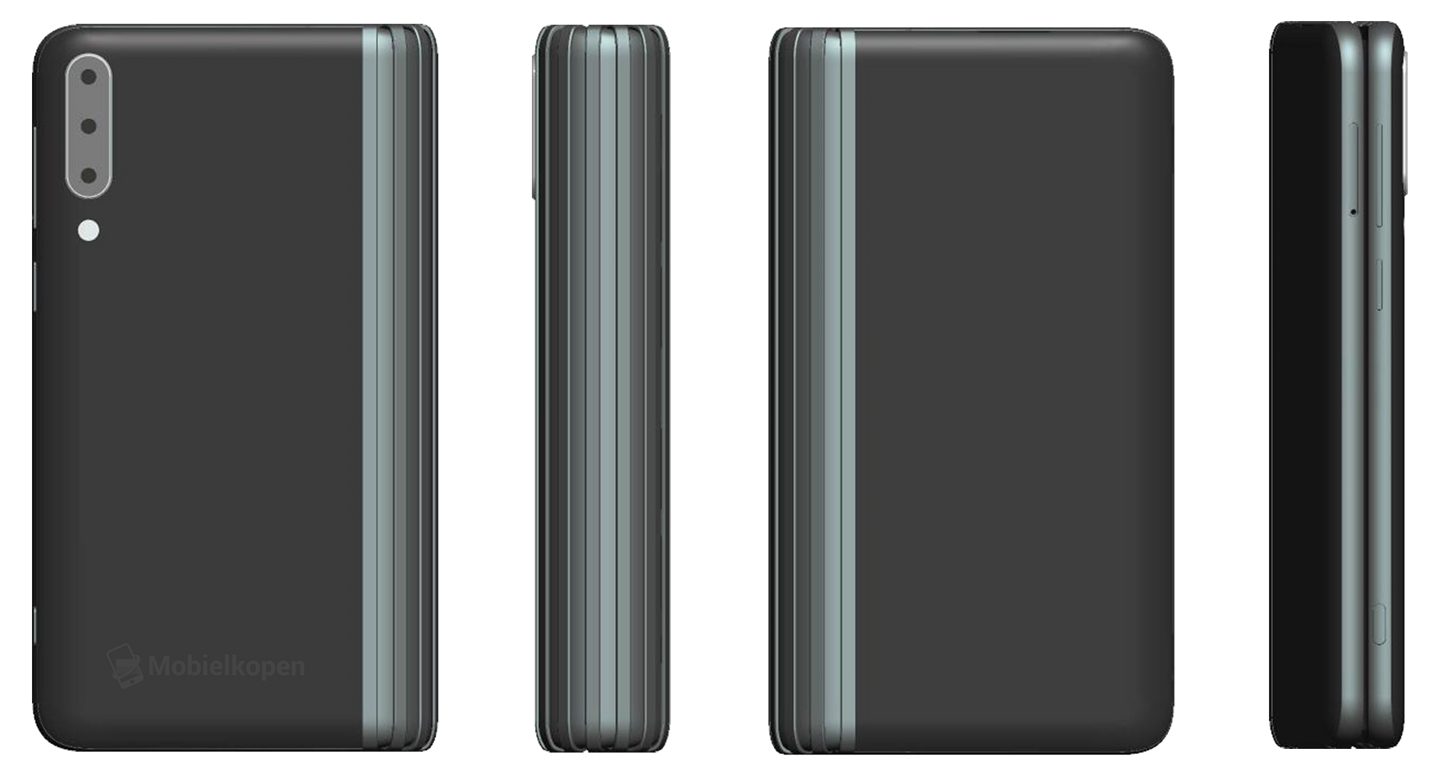 In contrast to the Samsung Galaxy Fold this model does not have a front-screen. If TCL follows the same price strategy as it does with Alcatel, you may expect this foldable smartphone will be significantly cheaper than the one from Samsung.
The roadmap showed a price listing of €1300, which would make TCL's foldable phone even cheaper than the rumored Motorola RAZR and the Xiaomi foldable phone. In any case, these renders could very well end up showing the final design of the TCL Flextab. This happened to the Chinese manufacturer before, as the design of the BlackBerry Key 2 was also unveiled in a design patent.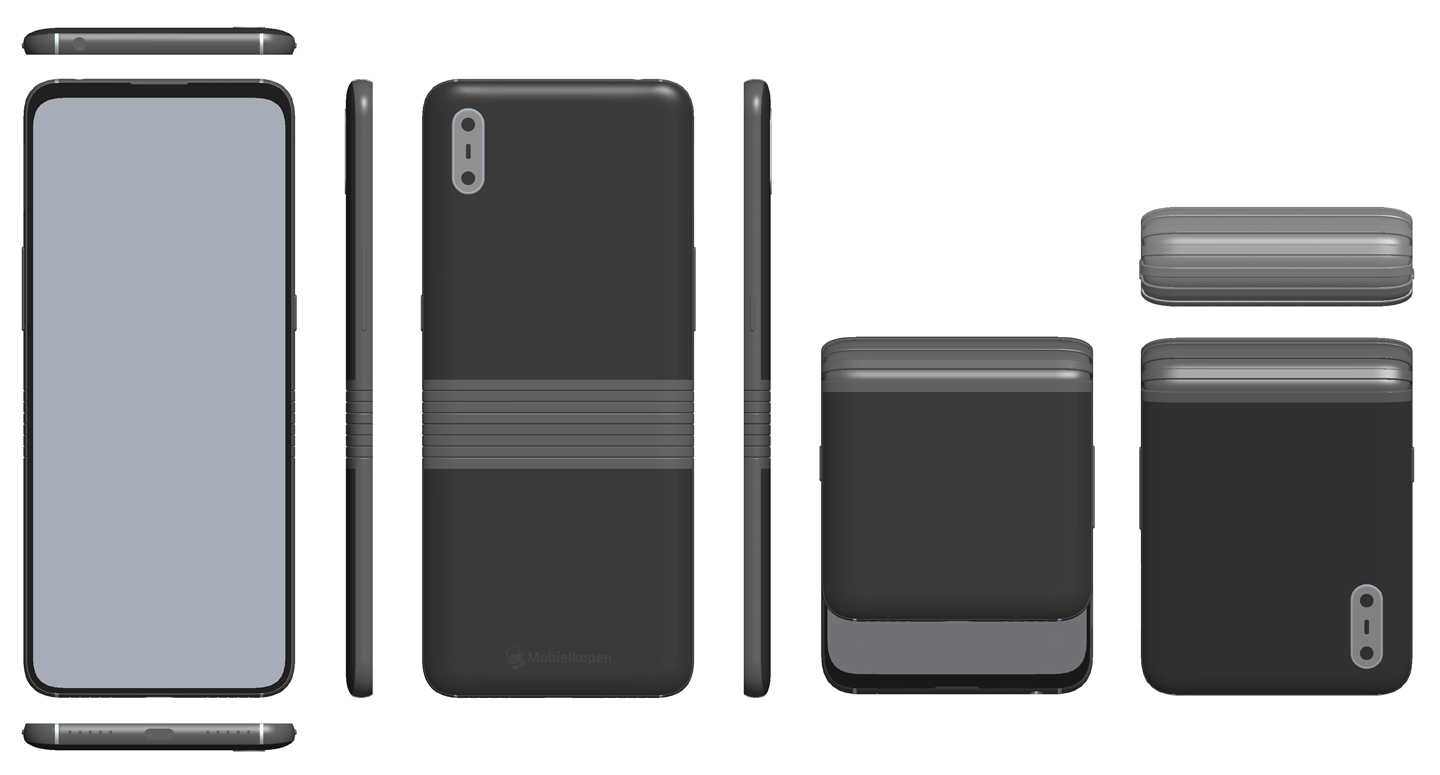 Clamshell foldable phone from TCL
In addition, Mobiel Kopen found a second patent in which the clamshell model is being rendered. This smartphone also looks very similar to the one demonstrated at MWC 2019. Remarkably enough, this folding phone also features with one camera less. The rear shows a dual camera, instead of a triple camera – as displayed at MWC 2019. This model was not mentioned on the roadmap, it therefore seems likely that this device will arrive after the Flextab.