In the 3D designing world, SketchUp is very popular. With this user-friendly designing program, you can design pretty much anything. The online 3D viewer from Xuver is now available for SketchUp!

A world full of SketchUp enthusiasts
The size of the SketchUp community already emphasizes that this 3D drawing program is being embraced by a big group of enthusiasts. On Facebook, the SketchUp page has about 430.000 members who share tricks, tips and handy extensions (plugins) online.
With Xuver's SketchUp converter a SketchUp model can be visualized in the web browser in the blink of an eye, after which a 3D figure (avatar) can walk through the SketchUp design.
What makes Xuver truly unique is the fact that this is a multi-user viewing tool. Viewing a model can be done together, which means that everyone involved in the designing process, or simply curious about the progress, can be invited by the designer and walk around in the model in no-time.
At the same time, the model can be discussed through the built-in voice module from any location and inside your web browser! This makes viewing a 3D model a true experience and very quick and easy to do.
Xuver is developed to give 3D designers (e.g. architects, designers and architectural draftsmen) a platform to show their designs quick and easy to their clients. These clients usually don't possess the same technical knowhow as the maker of the SketchUp design, which results in many personal meetings to explain designs.
By using Xuver, a design can instantly be experienced like it's built. The avatar provides a sense of scale and dimension, which gives anyone a better sense of the object to be built. Xuver users experience that overall communication between designer and clients runs smoother, its much easier to manage client expectations and physical meetings are often reduced by up to 50%.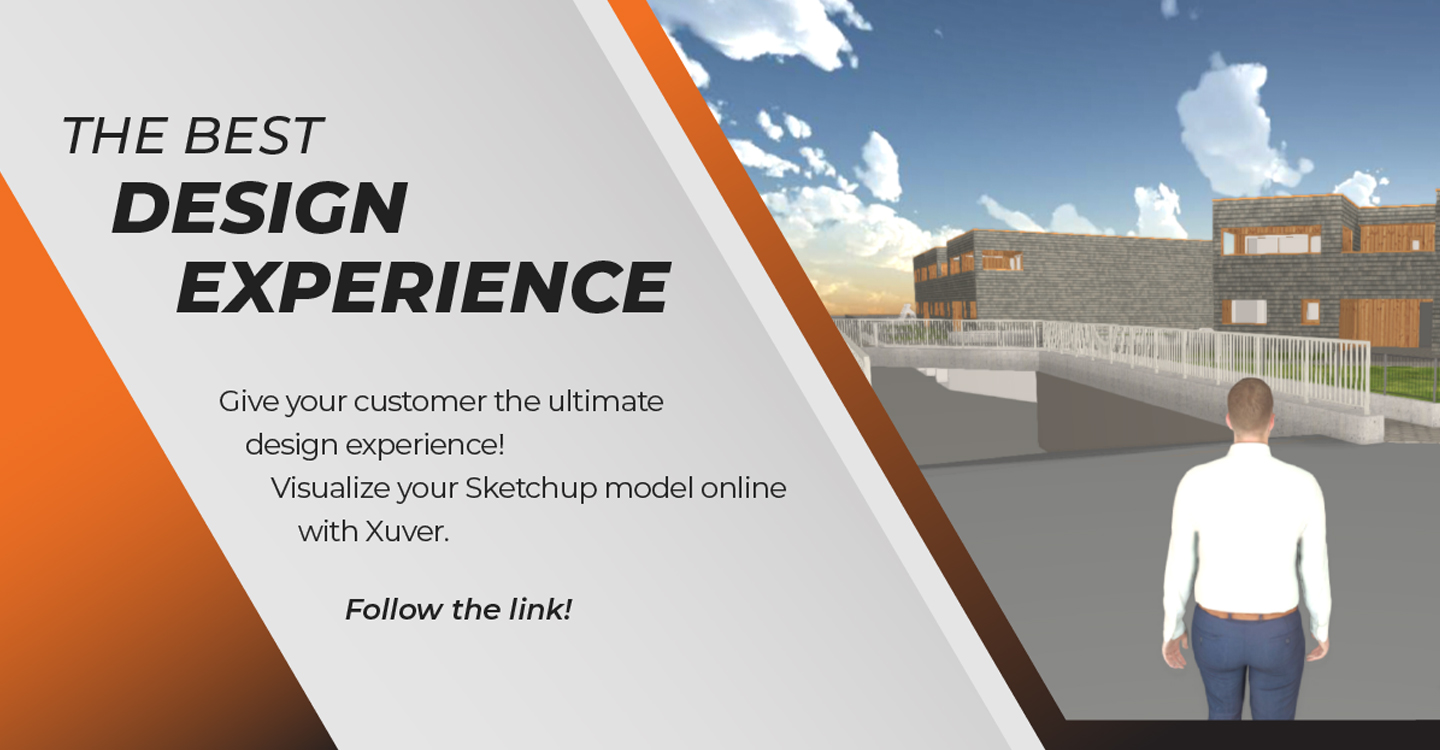 Xuver for SketchUp
With Xuver, the SketchUp user has a perfect scoop to visualize a design completely in their web browser. How does it work? Very simple: after a quick signup you can use the free trial that gives you two weeks access to Xuver.
After registering, you can download the SketchUp converter, which is available for Windows and MAC OS. With this program, you can quickly turn a SketchUp (.skp) file into an .XR, the file format that is compatible with the Xuver Viewer: This converted file can be uploaded into your personal Xuver backend portal. Set the avatar starting point and within moments, you are walking with your avatar inside the virtual world.
But this is just the beginning. By sharing the URL link or sending an invite from the portal itself, other users can access your model for a virtual tour. Everyone walks around with their own avatar while the design can be discussed in real-time using the voice module or point at anything in the design using the laser pointer.
Want to know more about how the design is built up? Just make cross-sections of the model. All together Xuver makes it very easy to clarify a 3D design and show and experience what it will eventually look like.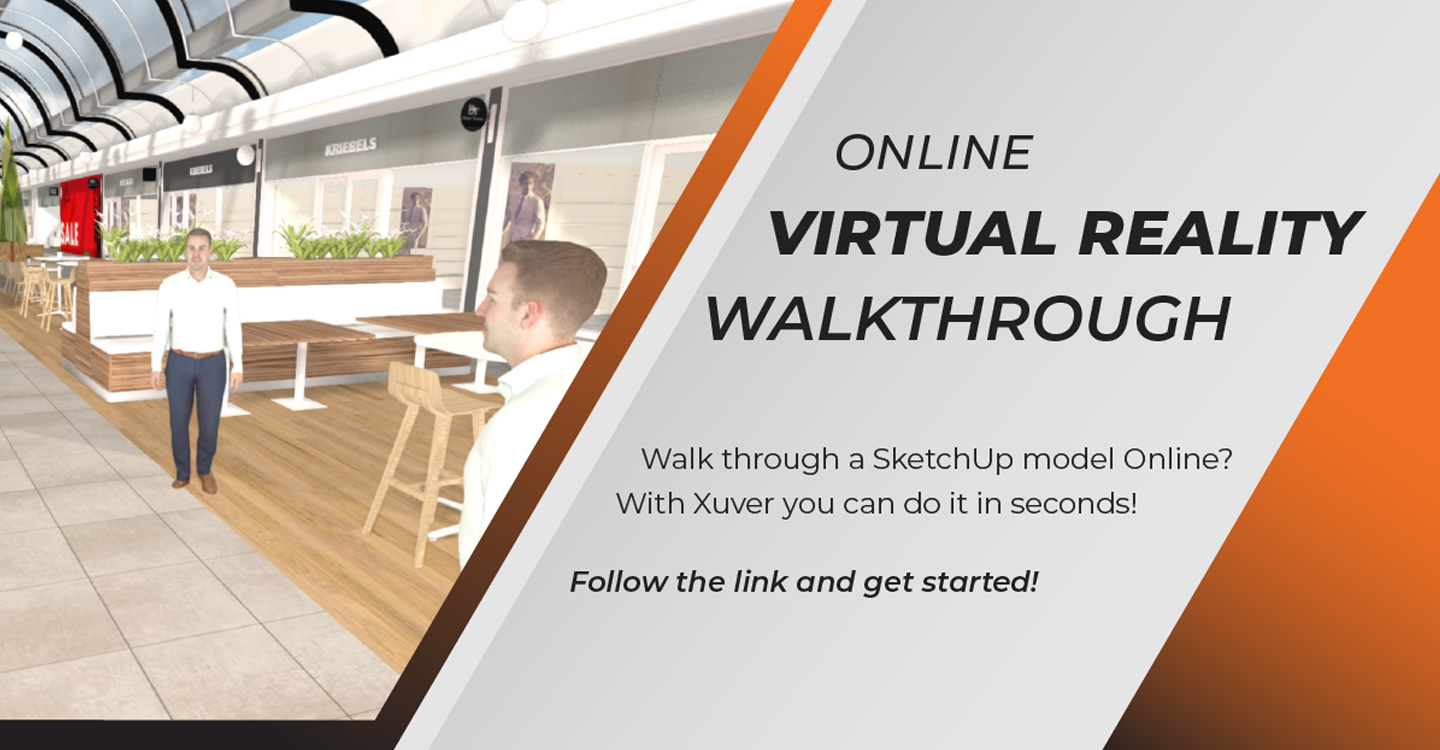 How to download Xuver
An excited SketchUp designer probably knows where to find the Extension Warehouse. Here, the Xuver SketchUp converter can be downloaded for free.
Besides SketchUp, there is a Xuver plugin for ArchiCAD and Revit. Designs in IFC format can be converted just like the SketchUp files. Would you like to learn more? Take a look at the website from Xuver.