Soon smartphone manufacturer Umidigi will launch their first Android 10 smartphone. The Umidigi F1 is a great success for the Chinese manufacturer and we can expect a successor to be unveiled soon. Umidigi is definitely working on a follow-up, dubbed Umidigi F2, and the posters have been leaked on Facebook.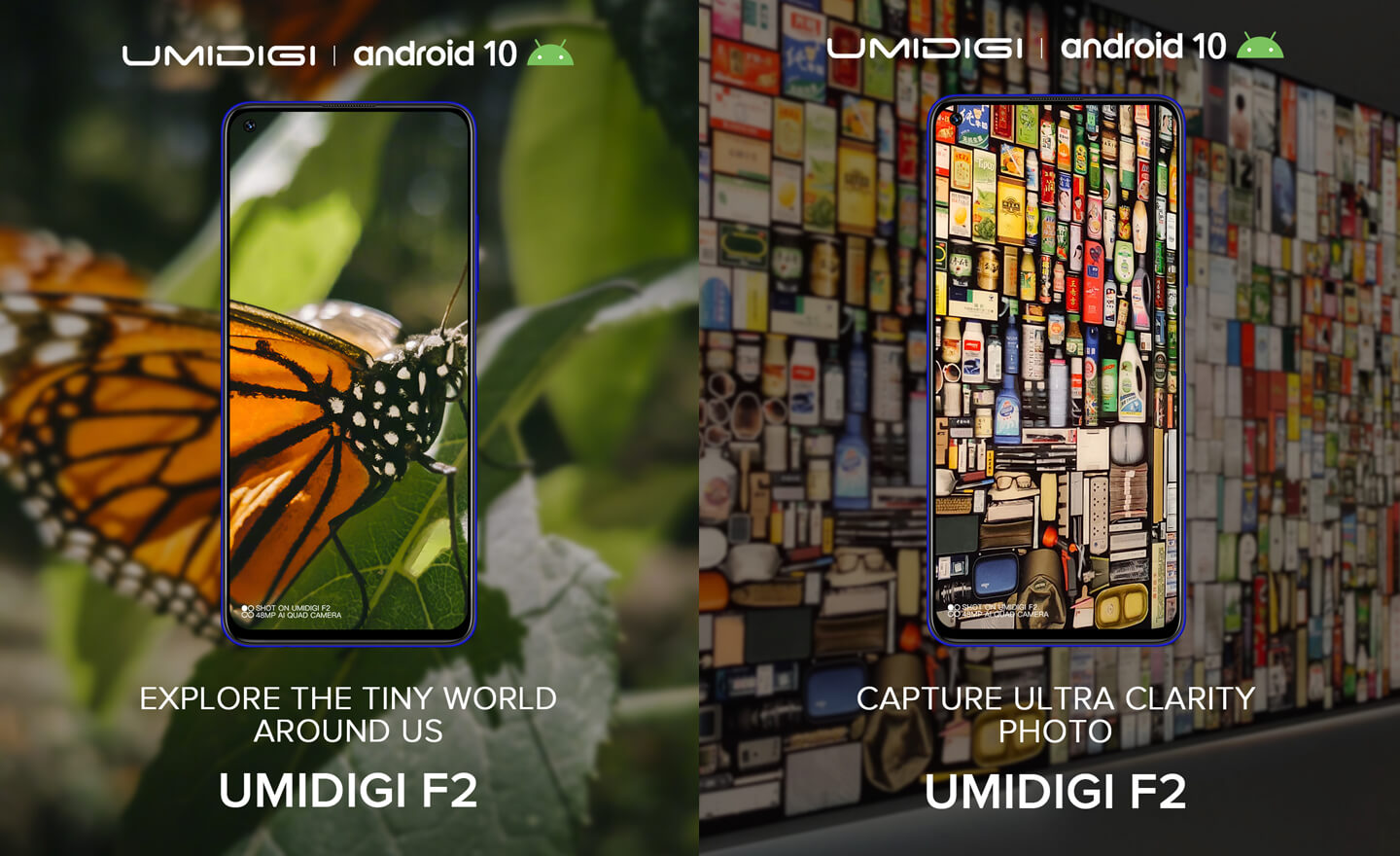 From the three posters, one of the most notable elements is the notch-less design. The Umidigi F2 presents a hole-punch at the top left corner of the screen, which appears to be covering a small area like the flagships Samsung Galaxy Note 10 and Honor 20 Pro. The phone is shown flaunting a thin chin at the bottom and virtually non-existent bezels at the top and sides. The frame can also be seen on the edge of the screen, which appears to be in blue colour. And we expect a gradient blue back design paired with the blue frame.
Other highlights are the cameras. We can see the watermark 'Shot on Umidigi F2 48MP AI Quad Camera' at the bottom left corner of the screen, which means the F2 will have a quad-camera setup with a 48 MP primary sensor. And from the text, it suggests that there'll be a macro lens in the setup. On the front, the poster stresses 'bright and clear selfies' and we expect the selfie camera for Umidigi F2 will be the 32MP Samsung GD1 sensor, which can intelligently combine four pixels into one larger pixel for brighter and clearer selfies.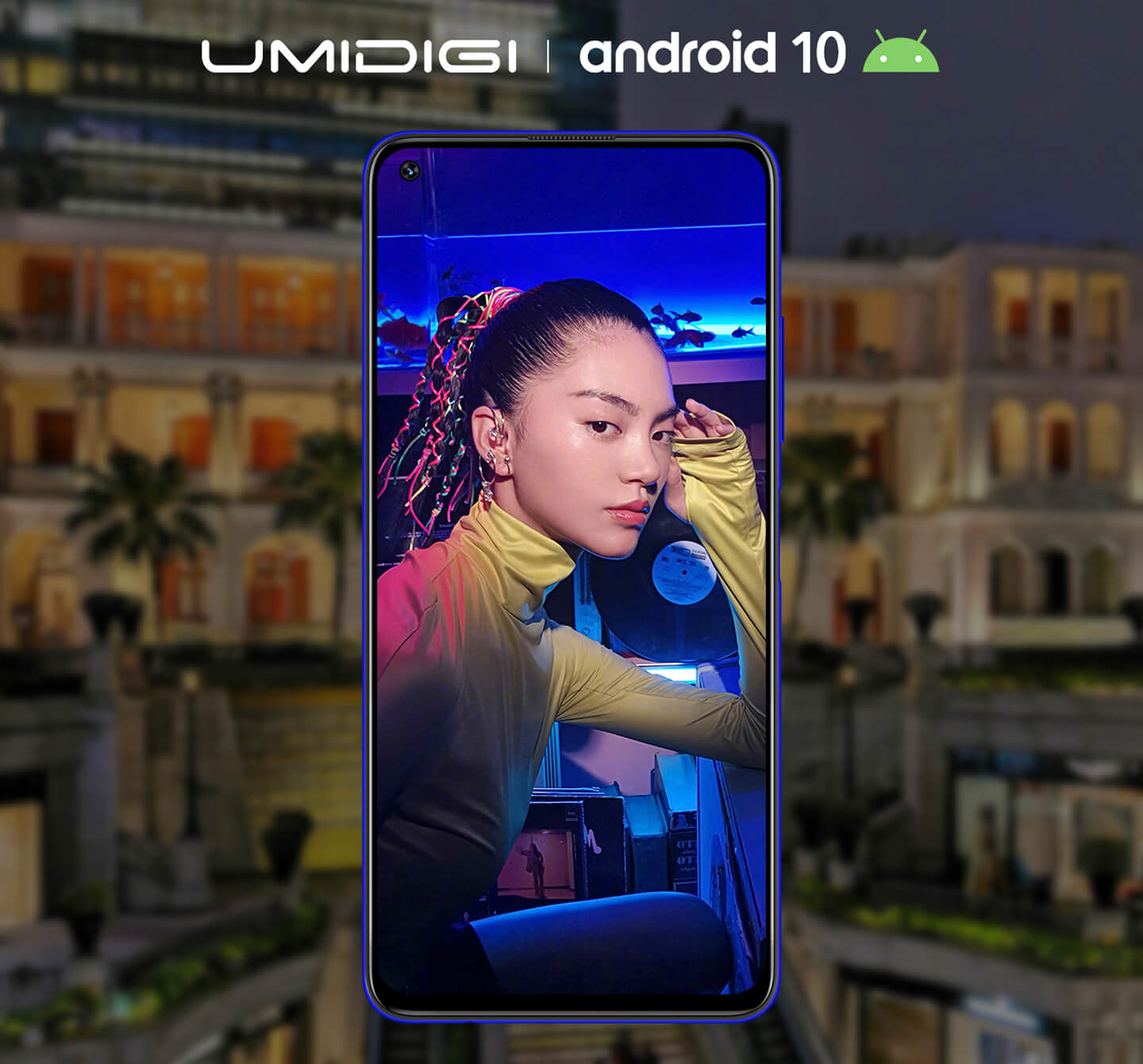 Android 10 smartphone
What's more, it also indicates that Umidigi F2 will come with the newly launched Android 10. The latest version of Android can offer you better privacy protection and many new features like the system-wide dark theme.
Currently, there are no launch date and price available. But it is speculated that Umidigi will unveil the new device at the end of September.